Arcade games are gaming options that are widely loved and adored by every gaming lover. This is because they are clever, simple and not to forget very addictive. Especially, during the 90s these games kept every person glued. The best part about these games is the available huge variety. If you are amongst those people who love arcade games then you have come to the right spot. Here we will help you know about these top 10 arcade games that will always be this interesting.
Bishi Bashi game is amongst those games that gets you that bashing joy which other games usually don't have. Players just need to play this game with a button which helps in bashing. If you don't like complex games then this is an easy to catch game that will get you the same thrill as other games.
2) Beat Bean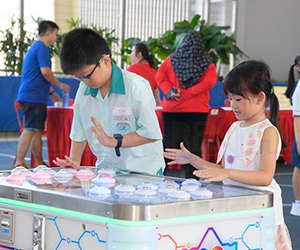 This crazy game requires speed. You have to be quick and use your hands to tap a lighted bean in the fastest manner possible. You can play a match with your friends and see who is the fastest to win this game. This game will put a smile on your face each time you play.
You can play this game with up to 4 people or just go for a solo round too. This game gets you the thrill of different challenges, circuits, and difficulties. People who love to play challenging games will have a great time for sure while playing it.
You get to experience any amazing thrilling and nostalgia filled experience with this Mario arcade racing game. The amazing racing experiences makes you feel everything real. Therefore, it is said to make people play it more often.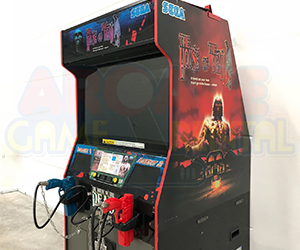 This is a classic arcade game which has various levels and corridors in which you have to battle zombies. This game is surprisingly packed for all the players.
You get a chance to show your strength in the most fun way with this game. You just have to lift the mallet and give your best shot at the Arcade Hi-Stricker. The player gets a higher disc shoot up when the hit is stronger.
When it comes to a good game that requires good agility and focus, the Arcade Air Hockey machine surely wins our hearts every time. The fun quotient becomes competitive when it comes to hitting the disc to the opponent's side.
Foosball is also known by the name of table soccer and is something that many of you must have played a lot many times. This is one interesting play of defending and scoring a point.
Talking about some friendly games that are not that complicated but interesting to play is a darts machine. The goal is to focus on the sighting and aiming to score.
10) Ultimate Puncher
Wish to test your boxing skills? Arcade puncher is a game that will help you to ace. This game is also about technique and not only strength. This game becomes even more motivating when you once start playing it.
So, these are 10 arcade games that have always been interesting for many of us already. People who haven't tried these must go ahead and make some great memories. You can even rent these games for parties and events easily. Many rental companies like Arcade Game Rental have got a wide range of gaming varieties.